Have you found yourself locked out in NW London? We can help NOW! You can have a fast and reliable locksmith at your doorstep in minutes! CALL NOW! 07383010010
So, NW Locksmith can help you out anytime you might need it! We work 24 hours for you and we offer security locksmith services any time you might need. Our locksmith service is available in North West London so please call if you are looking for a solution on ,, Locked out NW London ".
Coverage – Locked out NW London
Our service is fast and covers the North West area of London really quick! After you call, we aim to be there to help you immediately. Our locksmiths are professional technicians and they are doing their best to save you when you are in need. We offer a wide variety of services and locks on-site so if you have any questions it's better to call. Therefore, don't hesitate to contact us today! Call us for more information about how we can best help you with the security of your home or business.
NW London – North West London
Whether you live in North West London or in one of the surrounding suburbs, we can help. When looking for an emergency locksmith in any of the following postcodes we can help: NW1 London, NW2 London, NW3 London, NW4 London, NW5 London, NW6 London, NW7 London, NW8 London, NW9 London, NW10 London or NW11 London. CALL NOW – 07383010010!
Our NW Locksmith is an emergency local locksmith in North West London. He will reach you fast, you just need to stay calm and wait close to your location. As a highly-recommended company in the trade of locksmith in the North West area of London, NW Locksmiths are able to provide you a custom-tailored resolution for your locking or security problem. Despite North West London being our main and quickest to reach location, our locksmiths are serving their emergency services to the nearby postcodes are well.
What to Do When You're Locked Out
You've locked yourself out of your house and you have no idea what to do? We can explain and help! A lockout is a serious problem, especially if you have pets and kids inside who need your help or dinner in the oven.
,,I Locked Myself Out Of My House!" Does it sound familiar? Thankfully, we work 24 hours a day, 7 days a week. So, we've got a few options to get you back inside. CALL NOW – 07383010010!
How Can We Help?
Call NW Locksmith for any type of Locked out NW London
NW Locksmith is a local service and many of our neighbors are already regulars for our security services. North West London locksmith can help you with any emergency service and we are just one phone call away: Open any type of lock, install and fit locks, locks repairs and replacements, fit bars, burglary repairs, replace and repair UPVC door Locks and mechanisms, some window locks issues (we will ask for pictures in advance). So, we will help you out with your home or business security!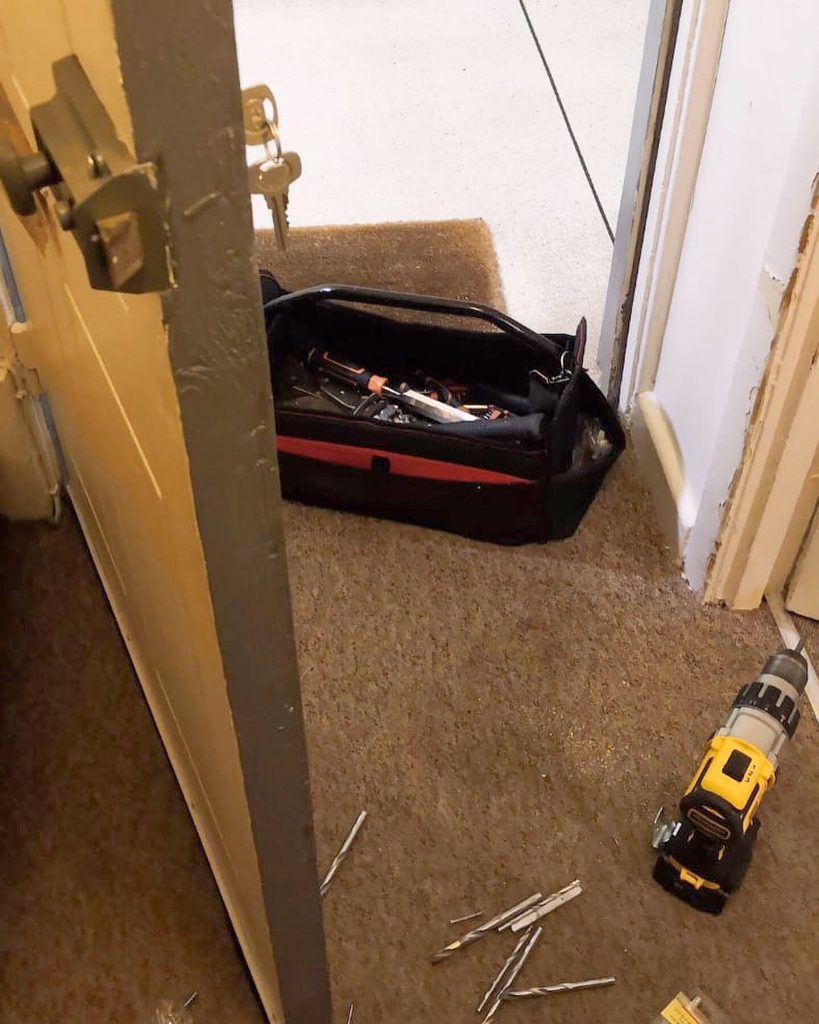 Due to recent COVID-19 events, our locksmiths are keeping it safe. We will protect ourselves and we use PPE. DURING AND AFTER THE COVID-19 OUTBREAK OUR LOCKSMITHS ARE STILL WORKING 24/7 TO HELP PEOPLE IN THESE DIFFICULT TIMES. YOUR SAFETY, AS WELL AS THE SAFETY OF OUR LOCKSMITHS, IS OUR NUMBER ONE PRIORITY!
If there's an emergency, CALL NOW: 07383010010!