Best door locks in 2020 – maybe you are wondering what are the best door locks you could have on your door in 2020? Here, at NW Locksmith, we are experts in professional lock fitting in North – West London and we can offer you our honest opinion (after 10 years of experience in the area).
While we are working at the properties of our clients (while we are trying to open the door for example), the clients often ask the locksmith "what are the best locks in 2020?" or "what is the best brand for door locks?"
For sure, these are not questions that can be answered in a word.
Best Door Locks – Brands and Models
The security provided by the locks on your door (front door, back door, or even garden door) makes an important difference in your family's and assets protection. Therefore, choosing the best door locks isn't necessarily an easy task, mostly when your time does not allow you, and the security market has such a big variety of door locks at the moment. That's why NW Locksmith is helping you make this decision easier based on our professional experience in the locksmithing domain. So, here we have a selection of 5 of the best and easy to install door locks we are using really often in North West London.
Era Lock – Best Door Locks
About the lock brand
An ERA is a British brand that is manufacturing a wide range of door locks, many of them with a high rate of security level. So, we're introducing ERA heavy-duty night latch along with its protective cylinder in our top as being a smart decision for a front door lock. The reason why NW Locksmith is recommending this lock, in the first place, that it can provide really good security for your house and front door.
Security features for ERA
The security night-latch comes with a security cylinder. It's one of the best BS (British Standard) door lock you can choose – the standard required by the house insurances. As an explanation, the night latch itself provides security from the interior of your house, keeping away potential burglars or house intruders. Most of the time is easy to find out is you have an ERA night-latch on your door, because of its rectangular secure cylinder, which comes with 3 keys. Now the cylinder provides you security from the exterior. For a burglar and even for us it's hard to start picking a cylinder with 6 pins and also it's hard to drill a spinning protective metal plate with the power tools.
Why does NW Locksmith recommend ERA heavy duty in 2020?
Firstly, here in England, ERA is a beloved brand. NW Locksmith is recommending you this lock because it's one of the best door locks as it's hard to get through it. It requires a good set of skills to break this lock. This heavy-duty lock has its own security features and this makes it one of the best door locks from entire Great Britain. ERA comes in a variety of finishes, suitable for all kinds of doors.
The door lock is easy to be installed if you have proper training in security locks installation, and NW Locksmith happens to have it! It's easy to change the lock if you, somehow, lost the keys, or in the eventuality that anything bad happens. Also, if you have this lock installed on your door, you can easily obtain house insurance. More than that, this lock looks great on any wooden door.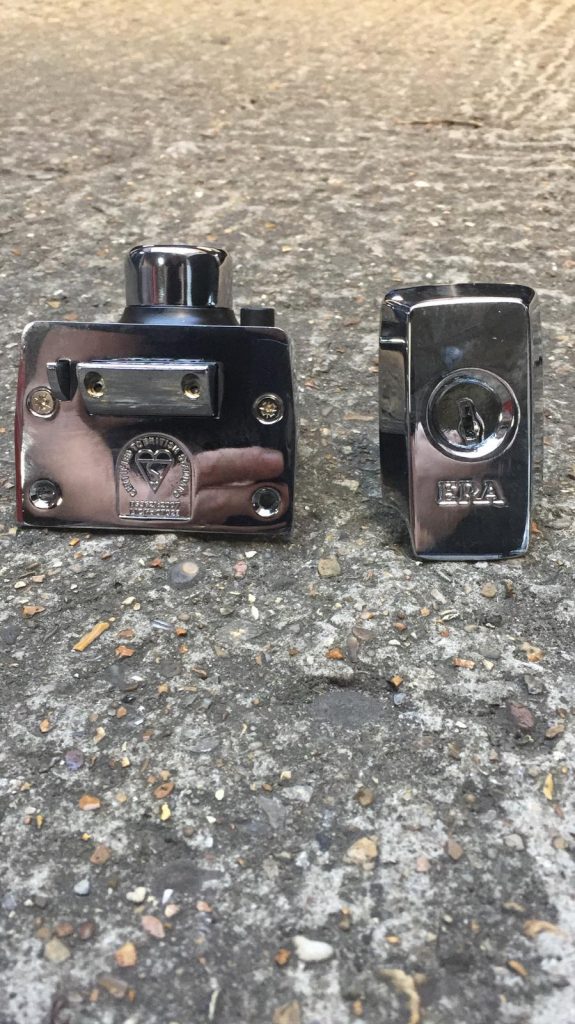 ____________
Union Mortice Lock – Best Door Locks
About the lock brand
Firstly, as you might already know, Union Assa Abloy is a well-known brand in the lock business and security improvement and developments. Although most of the people looking to change, install or improve the security of their mortice never heard about Union Assa Abloy, they are still requesting to have the best door locks. Mostly, they are referring to as "best mortice lock" or "Chubb locks"; well this is it! The brand Assa Abloy after bought Chubb company in 2000, is still manufacturing the "old" Chubb locks. Therefore, they are continuously looking to develop new types of locks, but they are still keeping the best features. We are always using this brand when it comes to ensuring the security of people's houses.
Security features
NW Locksmith elects to present one of the best door locks. It can be installed on any wooden door, front, back, and garden as well. Moreover, it's a 5 lever strong bolt mortice lock, is British Standard 3621 and it's a mechanical lock with really strong keys. By turning the keys into the lock, a bolt is engaging with your door frame keeper, securing the door. Therefore, one of its best security features stays hidden by any possible attack and barely visible. You see just a keyhole and nothing else when the door is close; that is to say, the bolt is already keeping strongly the door close and there are no other visible points or weaknesses to operate with. Therefore, this is how it came to the popular name of "deadlock"- fear of the burglars.
Why does NW Locksmith choose Union as one of the Best Door Locks of 2020?
What more can you ask for when a strong anti-saw bolt is already into your frame "watching" your security while you are not home? These days, technology is advancing fast and more people choose fancy smart locks. We totally agree, but in the end, the security stays into a simple bolt.
The smart locks activate a bolt into your frame, which this "old school" lock already has it! That's why it makes it one of the best door locks. This lock is hard to operate with when it comes to getting in without permission. Even if you have the right tools and the skills, this lock can give you hard times. It comes in suitable finishes for any kind of British Victorian door. Lately, Assa Abloy has improved its security by adding an anti-drill cover plate. It is a long-lasting door lock and it can resist on your door for decades.
More from NW Locksmith about the Union deadlock
A conclusive example from our experience might help you make an easy decision. Late in the evening, we've got a desperate call from a lady crying, because she was robbed. Once at the problematic site, our technician confirms that is true. She has installed a Union lock on her door and a traditional night latch with a standard rim cylinder. She was gone from her flat (Flat A) as well as her neighbor (Flat B with similar locks flat A). Both doors had a Union deadlock installed. She confirmed that never locks the "bottom lock"(deadlock), therefore the break-in! Flat B with real damage at the door at the top lock, but with the "bottom lock" closed. They couldn't get through the mortice lock. Property saved!
NW Locksmith advice for you
Always close the Union mortice lock – there is a strong reason why that lock is already installed. Doing so, you will immediately improve your security. That's why it exists for centuries on the market. It is one of the best door locks for years and we think it will be a good option many years from now on. When you are sure that you want a Union 5 lever lock installation, do not hesitate to call a professional team. NW Locksmith can easily help you! It needs a special set of skills and tools to install a Union lock.
Also, take good care of your keys. Otherwise, the security of the Union Assa Abloy can turn against you! Just if an emergency occurs and you need to open the security door lock call NW Locksmith. For sure, the opening approach requires a professional locksmith team and special tools!
____________
ULTION euro-cylinder – Best Door Locks
What euro cylinder is good for?
Mostly, euro-cylinders are used on a large scale in the whole of Europe. One of its common use is when it is installed on a multi-point mechanism. That way, you don't need extra door locks, therefore you don't have to carry a bunch of uncomfortable key chains in your pocket. So, if you have a strong bolt euro-profile deadlock, or a multi-point mechanism, both end being close by a euro-cylinder. Therefore, do not let yourself fooled by the fact that you have a strong door with 5 points mechanism. Usually, it can be accessed easily if the euro-cylinder is weak.
NW Locksmith about euro cylinders security
In this top of best door locks, we wanna present our opinion about what are the best choices in the euro-cylinders category. Of course, plenty of brands are manufacturing good euro-cylinders. For sure, in the security domain, good is not always enough. In our opinion, just a few lock brands can compete with Ultion. For example, a standard cylinder does not have anti-snapping or anti-picked features. Just so you know, these are silent methods that intruders are using to get into your place.
The euro cylinder's securities can make a difference. Really important, the euro-cylinders are the last frontier between the burglar and your multi-point mechanism. So, to prevent these situations, the cylinder manufacturers bring all kinds of security levels to their products and we will always let you know all of these features before installing the lock on your door. For example, an E.C. can be any of the following anti-snap, anti-picking, or even anti-drill. But it can have all of these features as well! This means that as many security features they have, as more secure they are.
NW Locksmith about ULTION
Unfortunately, not all the people living in London know about Ultion. But, Ultion is well-known in the industry and between the experienced locksmiths as being a great high-secure cylinder. Therefore, some of the technicians affirm that Ultion is their nightmare because it's really hard to drill. That means that is a good product for you if you are having it on your door. It is a brilliant British Standard 3 star cylinder – 3 stars means that it passed all security tests. Why Ultion is the best door lock and not other cylinders of its kind? Ultion is tested by the experienced locksmiths with the Master Locksmith Association and it is accredited with its highest standard – Sold Secure Diamond. You can't beat that!
Ultion Security Features
Most security locks have only 5 or 6 pins but Ultion uses 11! This already means that is having 2 times more key combinations than regular standard. Isn't it impressive? Moreover, Ultion has 20 hardened steel pins and can prevent an eventual drill attack. So, when Ultion detects an attack, it activates Lockdown Mode. Also, when "it feels" the snapping vibrations, a pin inside the core block the cam, and stop the intruder. Really important, Ultion is not a picking cylinder. That being said, it's protective and covers the silent methods of getting in.
Why ULTION is included in our Best Door Lock Top?
In conclusion, Ultion has incredible security features, and both the police and house insurances are recommending it. just so you know, the insurance companies require a minimum of British Standard 1 star security level. Moreover, along with its restricted set of 3 keys, it comes the security cutting key card with a code on it. That means that only the owner of the lock can cut more keys, as long as he still has the security card.
Besides 3 stars, the cylinder is accredited with Sold Secure Diamond – a much more severe test program carried out by locksmiths. Just so you know, Ultion's core making is from molybdenum, and because it's 25% denser than iron, the cylinder is extremely durable.
NW Locksmith advice for you!
So, in an eventual emergency situation regards loosing your Ultion keys:
Do not panic! Call emergency services NW Locksmith and easily we are dispatching a professional locksmith straight away to your address. Surely, you need a professional technician with a proper set of skills and tools that can compete with Ultion's security features.
Moreover, do not let anyone if is not a professional locksmith to touch, insert, or trying to snap the cylinder! It will be more complicated for the locksmith to unlock the door.
Really important, NW Locksmith is advising you to take care of your keys, but most of your security key card! Do not take the security card with you along with your keys, except if you want to make copies of the keys. Keep it safe and have it handy in case you need more duplicates.
As general security advice, try to avoid heaving the keys along with your ID. Is safer to have them in different places while you are far away from home.
____________
Ingersoll Locks – Best Door Locks
Really interesting to know, Ingersoll Locks Limited was founded in 1949 and it is a well known British lock manufacturer. It still produces medium and high-security top locks in the UK and they are now part of Assa Abloy. We think that this timeless product is more than just a lock – it's a personal statement and a lock you can stay safe with. Besides speaking of time-honored traditions, this lock shows costumer's good taste and attention to the general look of the door. Moreover, Ingersoll SC71 is the signature product of Ingersoll. Surely, the unique design of the Ingersoll lock and its special keys are synonymous with security and good quality.
Why NW Locksmith is introducing Ingersoll in Top 5 Best Door Locks?
Mostly, our professional locksmith team is often called to improve people's houses security or even change the locks with "like for like" locks and security. But, when the clients are asking us to do some improvements, they are already are up to date about Ingersoll locks and their special features. Certainly, our customers want to change their locks for different reasons or maybe they already have Ingersoll on their door. In most cases, just between us, it never happens to choose another lock instead. Firstly, they know the lock and they still want "the same" after all these years. Secondly, it's quite clear that the lock lasted and also might be still good until it comes the moment to be changed. All this being said, the happiness of our clients is an important reason to place Ingersoll in our Best Door Locks top.
Ingersoll features and security
Usually, Ingersoll is good for front door security. The high security 10 lever mechanism and automatic deadlocking action, give you unbeatable security for the time. Also, the classic Ingersoll Lock is still widely and a true high-security lock. Besides the security fact, it's a good looking lock and it comes in brass, chrome, and satin chrome finish. Lately, Ingersoll Lock is also available with the modern Mul-T-Lock cylinder, along with security keys and key registration card.
____________
Banham Locks – Best Door Locks
About the well-known brand Banham
Firstly, The Banham Group is a family security company and William F. Banham invented the first automatic latch bolt in 1926. It was invented after a series of burglaries at his wife's dresses shop. Back then he had his own shop on Oxford Street and that's how it all started. Since then, Banham Group has been awarded by the Metropolitan police for their alarm systems, and certificates from Secured by Design. In present, Banham Group is now the largest supplier of burglary and fire prevention systems in London. We can not recommend it more for their top security features and sleek design.
Security features
If you are in a well-known neighborhood in London, it's easy to spot a Banham lock. Mostly, you will see them on victorian doors. They have their unique design and an imposing logo. When you're saying Banham, you already refer to a high-security level. For sure, it's an exclusivist security brand, with anti-break locks and patented keys. Besides that, the precision-engineered Banham can offer you front door locks under the same key. Also, most of the Banham are British Standard. Its high-security features are combined with style in a wide range of finishes. No wonder Banham Group is securing big stars or politicians.
NW Locksmith advice
We introduce Banham locks in our Top 5 Best Door Locks for good reasons. Firstly, its high-security level preceding its reputation. Having its security keys and cards, NW Locksmith advising you to keep safe the security cards and take good care of your keys.
Also, if an emergency situation occurs, feel free to contact our professional team to help you. It requires special training skills to open the Banham locks without damaging the door.
If you're replacing Banham locks and you're getting new keys, don't forget to complete the sheets with your details and sent them to the closest Banham Group. Only Banham Group can help you cut more keys since only they have the patent for their keys. That way, you are in good hands and well protected.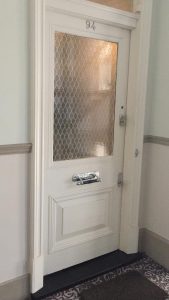 ____________
NW Locksmith about Top 5 Best Door Locks
Conclusion
With all being said about our top 5 best door locks, we are recommending any of the above-mentioned locks. But, this doesn't mean that you have to install more locks on your door, especially the same type of locks. In the end, all the locks serve the same purpose: security.
For example, you have a fresh front door and you wanna decide which from this best door locks top 5 is suitable for your door. Certainly, using our pieces of information about the locks, their type, and the security feature, you will have an idea. But, you have to take other things into consideration, as well. For instance, if you would like to ensure your property, all the best door locks are British Standard, therefore all mentioned are suitable. Maybe the type of your door: what material is it made from, measurements, etc. Sometimes it could be a matter of taste, and only you can decide about what type of lock is matching for you (color for example). In conclusion, you are the owner of your choices, where we can only guide you through.
For instance, here's an example
For example, you have a fresh front door and you'd like to decide which from our best door locks top 5 is suitable for your door. Surely, NW Locksmith just quickly made a selection of best door locks but it doesn't necessarily mean that all of them can be/need to be installed on the same door. So, you have read about a selection of 5 best door locks and the door is fresh. Mostly, NW Locksmith recommends a night latch and a rim cylinder. You can choose any between ERA and INGERSOLL. That means that you might need an additional lock at the bottom of your door – lock which adds extra security to your door and that could be the UNION deadlock. Of course, you can choose ULTION, but here you will need a euro-profile dead-case (a security part with a strong bolt turned by the ULTION cylinder).
Another example
Another example, referring to a fresh door could be with the brand Banham. NW Locksmith recommends, in this situation, the Banham latch plus cylinder – as being your top lock. Also, for extra security, you can stick with the Banham deadlock, both under the same key. As you can see, in this example, the choice is easy. Of course, we don't recommend you to have on your door, for instance, an INGERSOLL night latch with the cylinder as top lock and ERA HEAVY DUTY night latch plus cylinder (of course with another set of keys) as your bottom lock (where your deadlock should be). It's a stupid thing from our perspective and will not look good on the door.
Call NW Locksmith Anytime
Of course, we can keep going giving you examples, good or bad ones with unlimited combinations of security points, but in the end, for sure, it's all about your choice and decision. Moreover, NW Locksmith is at your disposal 24 hour a day, ready any time to help you taking a wise decision.
If you can't decide about what type of locks will be suitable, feel free to contact us via email office@nwlocksmith.co.uk. Also, you can call us here: 07383010010.
Gladly, we can offer advice and we will discuss your best door locks solution.